The Progressive Governance Digital Summit 2020 offers four session formats with varying degrees of interaction and formality. To join them, you need to login to the event platform.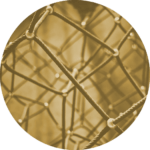 Smaller sessions and workshops to pitch visions, debate thoughts and develop solutions. Interact in various ways: ask a question, improve someone's idea or cast a vote.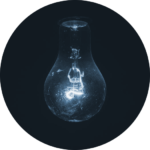 Listen to progressive visions and get inspired by our international speakers.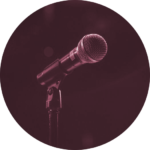 Debates with people who believe in the power of ideas. Challenge our discussants and get involved through comments, live polls and Q&As.
PGS20 is more than just the sum of its sessions. To offer you a real summit experience, we are cooperating with one of Germany's leading providers of digital event platforms. To receive an access link, please register via this webpage. After your registration has been checked and confirmed, you will be able to access the PGS20 event platform with your internet browser or our smartphone app. The platform will provide you with the following resources: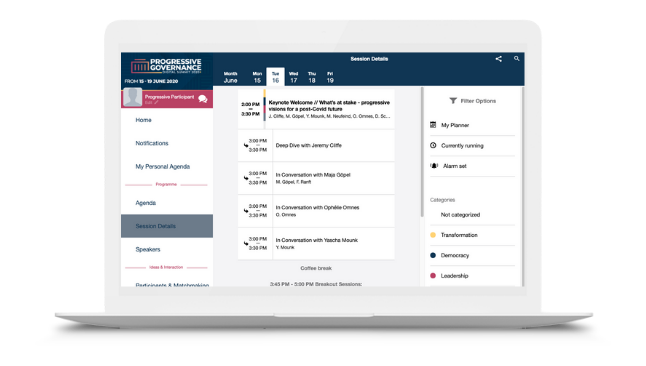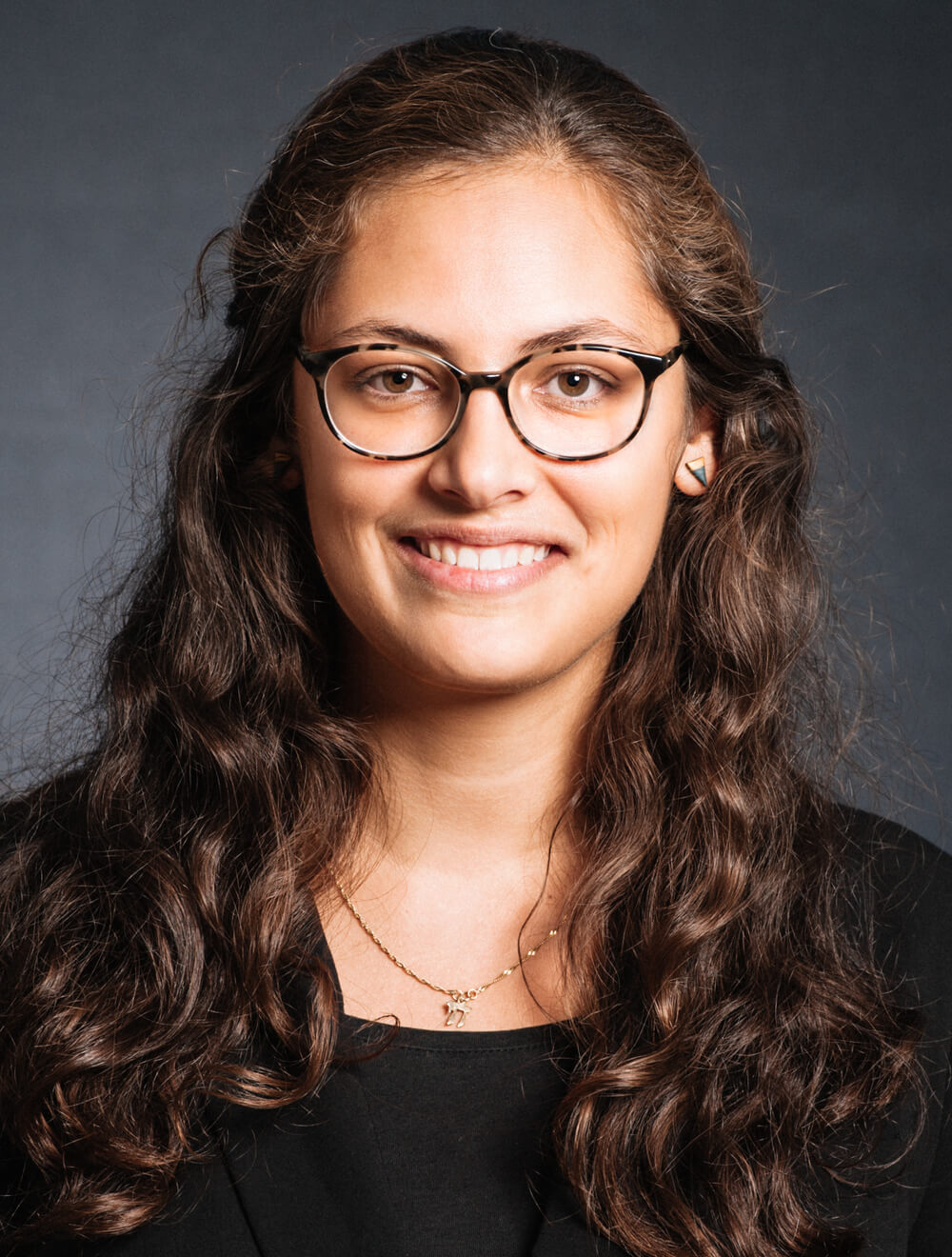 Tanya Shoshan
Stage Manager
Find here the frequently asked questions about the Progressive Governance Summit 2020.
What is the Progressive Governance Digital Summit 2020?
The Progressive Governance Digital Summit, or PGS, is a five-day digital conference. It aims at advancing transnational dialogue on crucial political and policy topics and relaunching multilateralism in times of unique challenges to our economy and society. Find out more here
What time zone are the sessions in?
All sessions are listed in Central European Summer Time (CEST; time zone of Berlin, Germany).
What types of sessions does PGS offer?
Is there a fee to attend the conference?
No. Admission to the conference is free of charge.
Do I need to register?
How can my friend register?
I did not receive an invitation - can I still participate?
How can I submit a question during a session?
Submitting questions and comments will be possible through our digital event platform. Find out more about the platform here.
Can I participate in a discussion?
Yes! We look forward to our participants getting involved in our sessions. There will be different interaction possibilities depending on the format of the session (more on our formats here). Find out how you can participate in a session of your interest by visiting the session in our digital event platform (more about the platform here).
Which sessions are open to the public?
Except for the partners-only sessions and some of our breakout sessions, all sessions are open to registered participants. Discover which sessions are open to you by logging on to our event platform once you have registered.
I can't sign in to the event platform - who do I write?
Will there be any recordings of the summit available?
Yes. Except for our closed sessions, we will record and publish all sessions after the conference. You will find the recordings on this website.
What equipment do I need to participate?
To participate, you will need a computer, tablet or smartphone with internet access and speakers.
How can I engage and network with other participants?
We want you to make the most out of your summit experience by meeting new people and exchanging ideas with them. On our event platform, you will be able to browse through fellow participants' profiles, find new contacts based on mutual interests, chat with others and exchange on message boards.
If I have a technical issue, who can I write?
Is the digital event platform available for everyone?
Access to the event platform is reserved for registered participants. To learn more about the registration process, please head to our registration page.
What are the benefits of logging in to the digital event platform?
Our event platform is your gateway to your full summit experience. The platform allows you to create a personalised agenda, interact during our sessions, and meet fellow participants. Find out more here.